On 24th March 2023, a group of students from Jomo Kenyatta High School had the opportunity to visit the Department of Civil & Construction Engineering at the University of Nairobi. The visit was aimed at exposing the students to the world of engineering and encouraging them to pursue careers in this field. The highlight of the visit was a tour of the Fluid Mechanics laboratory, which was conducted by Mr. Stephen Ochieng.
The students were greeted by Mr. Ochieng, a member in the department, who took them on a guided tour of the laboratory. The laboratory is equipped with various apparatus and instruments used to study fluid behavior, such as flow visualization systems, velocity meters, and pressure gauges.
During the tour, Mr. Ochieng explained the concepts of fluid mechanics, such as viscosity, laminar and turbulent flow, and Bernoulli's principle. He also demonstrated how the different apparatus were used to measure fluid properties and how this knowledge was applied in the design of hydraulic systems.
The students were fascinated by the laboratory and the experiments they witnessed. They were amazed by the intricate measurements taken to measure fluid behavior and the applications of fluid mechanics in everyday life. They asked numerous questions and engaged in lively discussions with Mr. Ochieng, demonstrating their eagerness to learn more about engineering.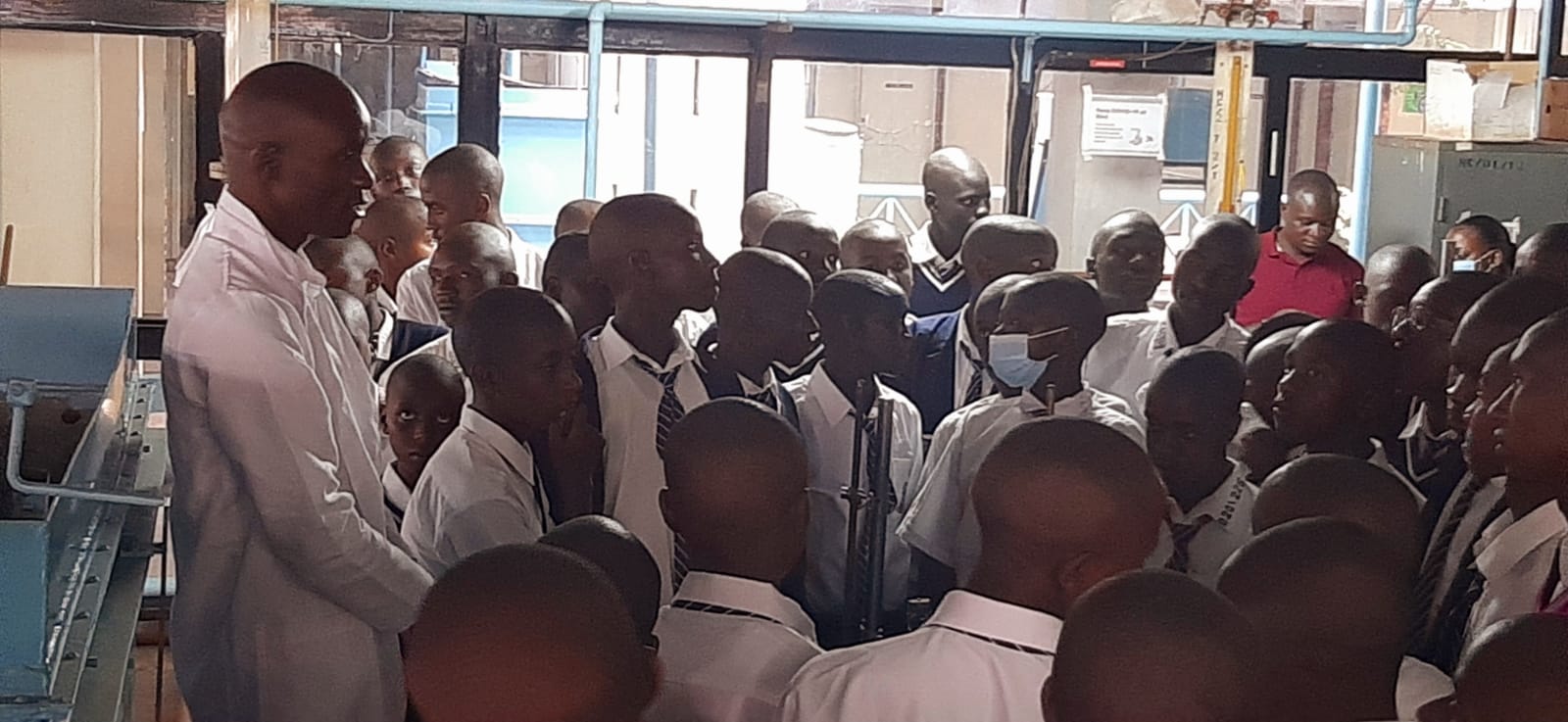 The visit was an eye-opener for the students, who gained valuable insights into the world of engineering and the exciting possibilities it offers. It exposed them to the practical applications of theoretical concepts they had learned in class, and gave them a glimpse of the real-world problems that engineers solve.
The visit was also a reflection of the university's commitment to community engagement and the promotion of science and technology. By opening its doors to the community, the university is playing a vital role in inspiring and nurturing the next generation of engineers and scientists.
In conclusion, the visit by the Jomo Kenyatta High School students to the Department of Civil & Construction Engineering at the University of Nairobi was a success. The students were exposed to the fascinating world of engineering, and the laboratory tour was an excellent opportunity for them to see how the theory they learned in class is applied in practice. The university's efforts in promoting science and technology are commendable, and it is hoped that more such visits will be organized to inspire and educate the youth.