MESSAGE FROM THE CHAIRMAN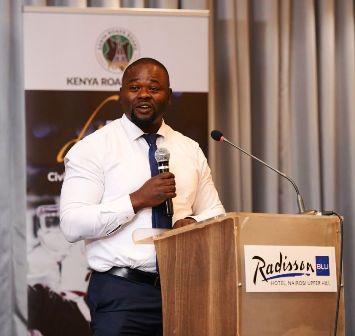 The global demand for Civil Engineers has a direct relation with population. The BSc. Degree program provided here is a 5-year program that addresses society's needs by combining the fundamentals of Civil Engineering with innovative ideas. The philosophy of the programme is to produce highly motivated and innovative graduates of Civil Engineering who have values of honesty, hard work, and with an eye on sustainability to solve the problems of a demanding engineering market and to provide leadership and stewardship and to give hope and faith in the infrastructure sector.
Our programme gives a solid scientific foundation from the start, where in the first year of study, courses of mathematics, physics, chemistry, computer programming, and engineering drawing are taught as well as other courses in the humanities. From the second year to the fifth year, students get well-grounded in the core Civil Engineering disciplines, which include; Mathematics, Structural analysis, Civil Engineering Materials, Fluid Mechanics, Transportation and Highway Engineering, Engineering Drawing and Design, Environmental Engineering, Engineering Management, Water Resources Engineering and Mathematics. In the final year of study, students work on an engineering project that could be experimental or design-based, and this exposes them to the design process from concept to the final product, emphasizing effective communication and presentation skills.
All economies have opportunities for civil engineering contractors and consultants engaged in geotechnical, structural, environmental, water, and transportation infrastructure development and maintenance. Local authority positions also exist in planning and the administration of major networks. Our graduates can play a significant role in sustainable development of infrastructure and engineering for resilience.
This programme in Civil Engineering has been offered at the University of Nairobi for over five decades.
In addition, we have a dedicated and well-structured post-graduate courses where research is conducted in MSc and PhD programmes. The options offered are tailored to the requirements of the civil engineering industry with an emphasis on development of new materials for construction.
The overall goal of this programme/course is to provide learners with the opportunity to develop skills and confidence to apply basic and applied science principles for the design, construction, and management of civil works.
The department has set up a great tradition of producing eminent engineers who are competent and committed to the high professional standards in the field of engineering and technology. We are proud of our alumni who have come from diverse backgrounds including overseas and graduated in the last 5 decades. Some are working as senior engineers in government departments or private companies, and some are involved in international/domestic policy making.
Through course work, research opportunities, and internships on fundamental aspects of civil engineering, design, policy making, and management, our program aims to promote the employability, intellectual development, career opportunities, skills and theoretical knowledge of our students.
We look forward to welcoming you as new students in our department and addressing challenging academic and practical problems in this global world together
Thank you.
Dr. Eng. Osano Simpson Nyambane
RConsEng (EBK), CMember (IEK)
Chairman and Senior Lecturer,
DEPARTMENT OF CIVIL & CONSTRUCTION ENGINEERING